Niki Byrne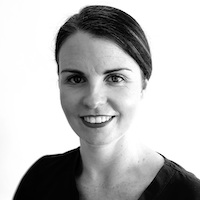 Niki Byrne is a Nurse Specialist in Respiratory Integrated Care in Galway.  Her passion for Health Literacy and Writing in Plain English  was first ignited while completing her Post Graduate Diploma in Respiratory in 2012 and since then she has gone on to complete several projects in this area.
She is the chair of the Galway University Hospitals Health Literacy Committee. This committee has developed a policy on Writing for Patients in Plain English, which has been used in the HSEs national Communicating Clearly documents.
---
Dr Pádraic Dunne

Dr Pádraic Dunne is an immunologist, practicing psychotherapist and meditation teacher, based at the new Centre for Positive Psychology and Health (CPPH), Royal College of Surgeons in Ireland (RCSI) University of Medicine and Health Sciences. As an RCSI Lecturer, Dr Dunne is interested in the development of Health and Wellbeing programmes for postgraduate healthcare professionals, as well as for patients living with chronic disease and the general public. Along with a research team, Dr Dunne has developed Attention-based Training (ABT) as a sustainable intervention, to promote wellbeing and reduce stress among healthcare professionals. 
He is also keenly interested in the interaction between mental stress and the immune system. Pádraic teaches modules on stress, burnout, meditation, whole health, biological interfaces (bio-psycho-social) and resilience as part of the RCSI Institute of Leadership, MSc in Leadership and the Professional Diploma in Clinical Leadership programme at RCSI, Pádraic is also a co-developer of the RCSI MOOC (massive open online course) on the Science of Health and Happiness that was launched freely for the public since March 2021.
---
Cillian De Gascun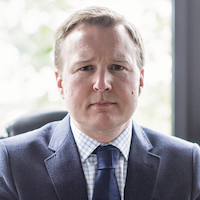 Cillian De Gascun is a consultant medical virologist who graduated from Trinity College Dublin in 1998.  He undertook his basic medical training in Dublin and Brisbane, returning to Dublin in 2002, and completed his specialist virology training in the National Virus Reference Laboratory (NVRL) at University College Dublin (UCD) and Bart's & The London NHS Foundation Trust in London.  He is a Fellow of the Royal College of Physicians of Ireland (FRCPI), a Fellow of the Royal College of Pathologists in the UK (FRCPath) in Virology, and a Fellow of the Faculty of Pathology of the RCPI.  His MD was awarded in 2011 by UCD for work carried out in the NVRL under the supervision of Professors William Hall and Colm Bergin.  The primary focus of the MD was to describe the molecular epidemiology of HIV-1 in Ireland, but the work also documented the prevalence of antiretroviral transmitted drug resistance in Ireland over a five-year period (2004 – 2008).  Following two years spent as a consultant virologist with Surrey Pathology Services in the UK, Cillian was appointed Director of the National Virus Reference Laboratory and returned to Ireland permanently in 2013.  His main research interests continue to be in the area of the molecular epidemiology of viruses, antiviral resistance, vaccine-preventable infections, and the utilisation of these data to inform national health policy.  In January 2020, Cillian was asked to Chair the SARS-CoV-2 Expert Advisory Group, a subgroup of the National Public Health Emergency Team.
---
Elaine Hall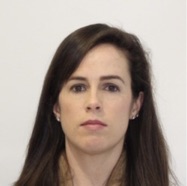 Elaine Hall is a Senior Physiotherapist working in Galway University Hospital covering the Covid patient group. This involves assessing and treating Covid patients in ICU, at ward level and providing follow-up care at the post Covid clinics which are currently the only post Covid clinics operational in the west of Ireland. She is also involved in a clinical trial investigating the effect of inspiratory muscle training on Covid patients presenting with respiratory muscle weakness. Elaine has an extensive background in health and wellbeing initially training as a clinical Pilates teacher but more recently she completed a diploma in Yoga teaching. She currently teaches on the Optimum Health Teacher training course and teaches combined Yoga and Pilates classes in Galway City.
---
Dr. Mike Harrison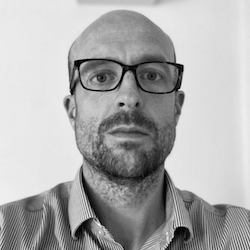 Dr. Mike Harrison is a graduate of NUI, Galway and completed his training in Respiratory and GIM on the Irish HST scheme. After completion of training, he undertook a Fellowship in the Cambridge Centre for Lung infection at Royal Papworth University Hospital, Cambridge.
He was appointed as Consultant at Papworth in 2016 before appointment to a Respiratory Consultant Post at GUH in 2019.  He has a specialist interest in airways disease and lung infection.
---
Tara Rafter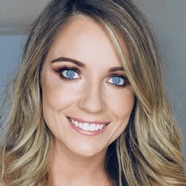 Tara Rafter 'The Navigation Coach' is a fully certified award winning life coach. She holds advanced coach training in Business, Career, Parent and Relationship Coaching and is also a Master in Neuro- Linguistic Programming Practitioner. She is also a successful author of 'My Life Compass', speaker and educator for the Irish Life Coach Institute. 
She successfully coaches clients and facilitates towards their self-growth. She teaches techniques to better manage the emotional stresses of everyday life.
---
Liam Townsend
Liam Townsend is a Specialist Registrar in Infectious Diseases, based in St James's Hospital, Dublin. He is also undertaking a PhD as part of the Irish Clinical Academic Training (ICAT) Programme through Trinity College Dublin. His areas of research focus on the effects of viral infection and age on the immune response, and the impact these have on physical health. His current clinical activities include the provision of post-COVID-19 outpatient care and his research is embedded within this clinic. His most notable recent work has looked at immune recovery following SARS-CoV-2 infection, as well as post-COVID fatigue and breathlessness.